Our mission:

Tiferet's mission is to strengthen the inner lives of Jews and seekers, promoting balance and growth, through Jewish spiritual practices. We believe that contemplative spiritual practices grounded in Jewish wisdom offer a path to creating lives of deeper meaning and happiness, as well as supporting our ability to do good in the world.  

Vision Statement:

We aspire to encourage balance and growth through engagement with Jewish spiritual practices as part of a modern life. We aim to expand awareness and appreciation for contemplative and embodied practices that can lead to a fuller human experience. Through teaching and our own practice, we envision bringing people together in communities of practice within and beyond existing Jewish institutions.  Tiferet operates in the space between synagogues and "the wilderness." We work towards creating localized communities of practice.

OUR STORY

This has been Julie's dream for some years.  

OUR BOARD

Cantor Julie Newman – President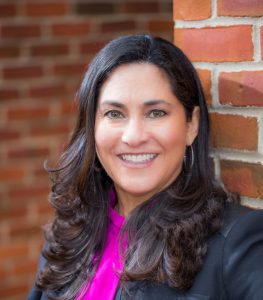 Cantor Julie Newman is the founder of Tiferet – A Jewish Spirituality Project and one of the spiritual leaders of Chavurat Shirah, an experimental minyan in Pittsburgh. She received cantorial ordination and her Masters in Jewish Education from Hebrew College. Julie has studied Jewish music with some of the most influential composers and song-writers in Jewish music today. The music she leads speaks from the heart of tradition, and is infused with energy and life from modern Jewish voices around the world. She has been leading Jewish worship in Pittsburgh synagogues for more than 20 years. Passionate about Jewish prayer and contemplative practices, she has been active with the Institute for Jewish Spirituality for many years as a student and more recently, as a faculty member. She combines Jewish contemplative practices such as Piyut (ancient Hebrew poetry set to Jewish music from around the world) and Mussar with her yoga practice, having received certification from the Yoga and Jewish Spirituality Teachers Training program. Julie lives in McCandless Township with her husband Bill Klingensmith, where they raised their two sons Jake and Ben. Julie and Bill met in Pittsburgh at Carnegie Mellon University where they both got their MBA's. Now they are entering the 18 month Jewish Mindfulness Meditation Teacher's Training together.

Sara Stock Mayo – Secretary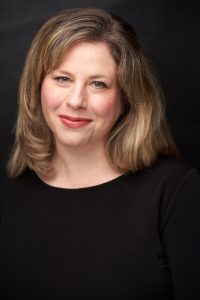 Sara Stock Mayo is a spiritual leader who has been working in Pittsburgh area synagogues since 2003.  She is active on the board of Tiferet and is a co-leader Chavurat Shirah. In addition to her musical training, Sara has a background in theatre, drama therapy and chaplaincy. She is the part-time Ruach and Music Director at Temple Ohav Shalom in the North Hills, having served as cantorial soloist at Temple Sinai, Beth El and Temple David, as well as synagogues in New York. This past spring, Sara completed a program in Jewish Spiritual Direction.  She also serves as the Managing Director of Pittsburgh Playback Theatre, a company dedicated to honoring individual life stories, feelings and experiences. Sara brings all of these interests together in her work with Tiferet, believing that they are all deeply spiritual practices. She lives in Squirrel Hill with her husband, Jonathan and their two kids, Ziv and Elena.

Barbara Shuman – Board member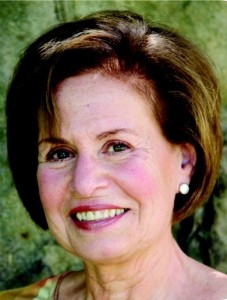 Barbara Shuman has been an active lay leader in the Jewish community locally and nationally for decades. A past president of both Temple David and the Agency for Jewish Learning she also served on the Board of Temple Sinai and chaired its Neshama Center. Barbara served on the board of JESNA (Jewish Education Services of North America) and was a longtime member of the North American Board of Trustees of the Union for Reform Judaism. For eighteen years she coordinated the Kallah program of study and spirituality retreats for the URJ.
Barbara has a BA from Brandeis University and an MA from Columbia University. She is a Jewish Spiritual Director, having completed the Morei Derekh training program. She also participated in the Mindfulness Leadership Training program at Elat Chayyim.
She was founding Director of Wise Aging, a project of the Institute for Jewish Spirituality (IJS), and now works as the IJS Retreat Coordinator. She is also a graduate of the IJS KIVVUN program, an intensive retreat-based learning program for community leaders focusing on cultivating mindfulness, prayer, middot and learning as spiritual practices.
Barbara lives in Squirrel Hill with her husband Larry and travels frequently to see her daughter Jessica, son-in-law and 3 grandchildren who live in Doylestown, PA and less frequently to visit her son Zak in Ubud, Bali.
STAFF
Edie Raphael – Program Coordinator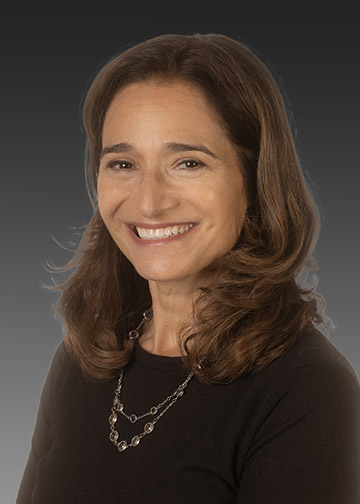 Edith "Edie" Raphael, PhD, RYT 500, is a Wexner Heritage Alumna and an experienced educator who is passionate about finding, creating, and sharing meaningful spiritual connections to Judaism. Edie is a recipient of the Dorbrecht Grant for Judaic Yoga and was named one of Baltimore's favorite yoga teachers in BaltimoreMagazine's "Best of Baltimore." She is the founder of Off The Grid Yoga and Camping, and has taught yoga for the Jewish Theological Society's Rabbinic Training Institute and the Wexner Foundation's Heritage Program retreat. Edie is the author of Mussar Yoga (Jewish Lights, 2014), and The Art of Being Present (Red Lizard Press, 2018) and she has over 13 years of experience leading yoga and mindfulness around the country. In 2022, she happily returned to her hometown of Pittsburgh. She has two adult children who also love Pittsburgh.