"Shabbat is a reminder of the two worlds –
this world and the world to come;
it is an example of both worlds."
-Abraham Joshua Heschel

---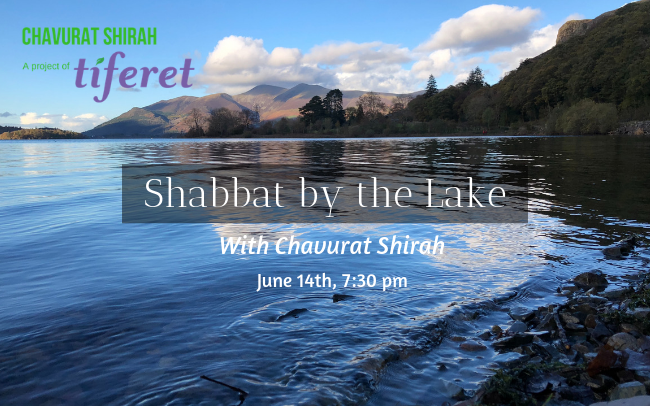 6/14/19  at the Lake House
We will greet Shabbat with joyous music and contemplative moments to experience the felt sense of blessing. Join us!
Our service will be held at a private residence in McMurray, exact location to be sent privately upon registration. (Click on "Tickets" above to register)
We are requesting small refreshments — sweet or savory — and beverages, both wine, and non-alcoholic beverages.