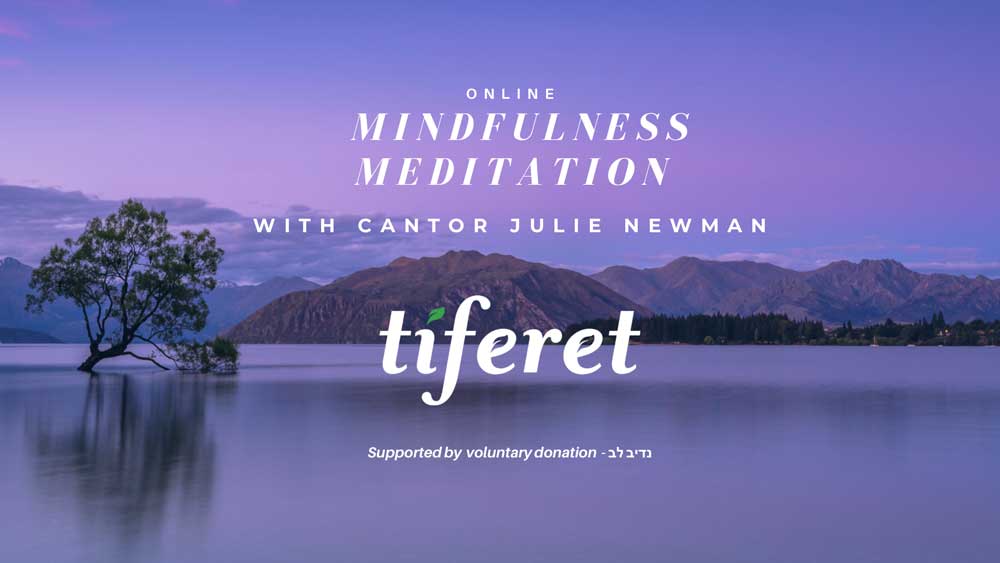 Due to the COVID-19 pandemic, Rodef Shalom Congregation, where we usually practice, will be temporarily closed for large gatherings, but we will continue to meet, using the Zoom online meeting platform. We will meet virtually every Tuesday at 6pm, and our newly added time on Sunday at 4pm.
As part of creating this container of practice for yourself, and for us all, we ask that you please set up your space ahead of time so you can minimize interruptions by partners or housemates (invite them to sit with us!), pets, cell phones, etc.
Register in advance for the Sunday group:
http://bit.ly/Tiferet-Sunday
Register in advance for the Tuesday group:
http://bit.ly/Tiferet-Tuesday
After registering, you will receive a confirmation email containing information about joining the meeting. You can register up until 30 minutes before the meeting, and only register only if you haven't registered before. You are welcome to sign up for both groups; show up when you can, just as you are, no experience required. Questions? Email: julie@tiferetproject.org
Weekly Meditation with The Institute for Jewish Spirituality
Monday through Friday at 12:30 PM, join The Institute for Jewish Spirituality for live daily guided meditation, sharing 30 minutes of Jewish mindfulness with people from around the world. Open to all, no experience needed. Link to register: https://www.jewishspirituality.org/get-started/resources-for-challenging-times/
Past Events
---
Heart-Opening Practices for Challenging Times: Cultivating Resilience through Jewish Mindfulness
Mindfulness practice helps us to cultivate habits of heart and mind that have been shown to foster emotional and mental balance, resilience, and empathy. During these painful, turbulent times, all of us can benefit from concrete techniques that help us meet the challenges we experience with greater ease and compassion. And, though we may not have known this, those techniques are available to us within the Jewish wisdom tradition.


Join Rabbi Sam Feinsmith of the Institute for Jewish Spirituality and Cantor Julie Newman of Tiferet for a three-hour introductory session on Jewish mindfulness practice. The session includes a conceptual introduction to Jewish mindfulness practices and the neuroscience of resilience, some brief periods of meditation practice and reflection, and an opportunity to practice mindfulness skills in an interpersonal setting.

Skills you will learn include:
Intention setting
Cultivating present-moment, non-judgmental attention
Becoming more aware of your body as an ally in cultivating resilience and wellbeing
Cutting through unhealthy ruminations and thought patterns that drive our anxiety, stress, and emotional overwhelm
Generating "sacred" emotions such as loving-kindness, joy, awe, compassion, and tranquility
Listening deeply with full, non-judgmental presence
Showing up more authentically in relationships
Connecting Jewish wisdom with your lived experience
No prior experience with mindfulness practice or Jewish learning needed. Come as you are; all are welcome!
Time: Saturday, May 4, 3:00pm – 6:00pm
Location:Congregation Beth Shalom, 5915 Beacon St, Pittsburgh, PA 15217
Registration is required, but there is no fee.
Register here:https://ijs.regfox.com/beth-shalom-may-4